Frequently asked questions
Carbon Neutrality
What is carbon neutrality?
---
Carbon neutrality is when a process emits no net carbon dioxide pollution into the atmosphere. That is, as much pollution is retrieved from the atmosphere as is dumped into it. On a personal level, carbon neutrality means that all of the activities of your life in sum are not polluting the atmosphere in this way on an annual basis.
---
How would I notice it?
---
Carbon neutrality requires no outward changes to daily life, but of course folks can advertise their achievement if they want. This could be akin to talking about how much you pay in taxes over a beer, or how much you volunteer for your favorite charitable cause on an annual basis.
---
Does carbon neutrality contribute to my net worth?
---
Emergi cannot provide any guarantees, but membership is a tangible property right which gives members access to the profits of the group's actions. In addition, upgrading one's home to solar power or going carbon neutral contributes to the goodwill portion of net worth under intangible assets. If you were to do this yourself rather than through Emergi, it would involve purchasing the relevant commodities which have market values that would be reflected directly in your net worth.
---
Do I have to pay to become carbon neutral?
---
No! A free plan is available that achieves the same result as the paid one over a longer and appropriate period of time, much like different seats on an airplane. The free plan is backed by everyone on earth through a global agreement of every country.
---
Is there anyone who can detect carbon neutrality? If so, who?
---
Yes. The carbon dioxide concentration of the atmosphere is measured rigorously around the world. Carbon dioxide emissions can be estimated for all households in the US, and for every person in the world. These estimates are the subject of ongoing research, and globally agreed upon averages are provided by various agencies such as the Environmental Protection Agency, Intergovernmental Panel on Climate Change, and the World Bank.
---
---
Emergi
How does it work?
---
When you become a member, your carbon footprint is added to the total demand of the network. The average american produces 1.5 tonnes every month. Member contributions help us procure a supply of environmental benefits to meet the collective demand of our subscribers. This can include sponsoring actions within your community such as solar production, compost collection, and energy efficiency upgrades (e.g. improved insulation). A percentage of your contributions are granted to an eligible Community Partner in your neighborhood such as a school, house of worship, or other local non-profit who helped you get involved.
---
How is the program managed?
---
Emergi is a 501(c)3 nonprofit that provides a stack of climate solutions for participants to engage in. Contributions are tax deductible in North Carolina. Emergi works with a wide variety of Community Partners, such as neighborhoods, congregations, and communities of all sizes, to mobilize their constituents to take climate action by participating in the program. Emergi is part of the CUBE incubator at the University of North Carolina at Chapel Hill. Learn more in this interview with Emergi co-founder Eric Scheier by Innovate Carolina, and more about the Emergi team here.
---
How is this different from other clean power providers?
---
Because you drive, eat, and use fossils fuels in most walks of life, converting to clean power on your home through a traditional clean power provider will only reduce your carbon footprint by around 25%. Emergi covers your full carbon footprint. Visit this interactive tool to learn more about your household carbon footprint. Emergi will give you credit for bringing your own clean power to the table. We will simply verify it through the same process as a normal project applying to be a producer in the network. If you are interested in supplying environmental benefits to the network, please let us know here.
---
Who guarantees the impacts of the program?
---
Projects are sourced from communities according to the highest quality standards available in environmental accounting to validate their impacts and trace them to Emergi's investment:
The Green-E standards require data to be verified from projects via the NC Renewable Energy Tracking System ( NC-RETS) - the tracking system designated by the NC Utilities Commission ( NCUC) - and the United Nations (UN) Carbon Offset Platform - the registry endorsed under the Paris Agreement.
---
Does joining Emergi mean I have done everything I can to help the earth, and the future of humanity?
---
No! We must all continue to take actions to drive the world toward a sustainable society. Becoming a member of Emergi is just a part of your sustainability journey. Through your engagement with the program you will have a direct role in guiding the course of global behavior toward a carbon free and sustainable future for all.
---
Am I Still Eligible If I Am A Renter?
---
Yes! Anyone who lives in a home in the United States with an electricity meter can upgrade that electricity to solar for free with Emergi and start earning points today.
---
---
Our Projects & Partners
What are the projects supported by the program?
---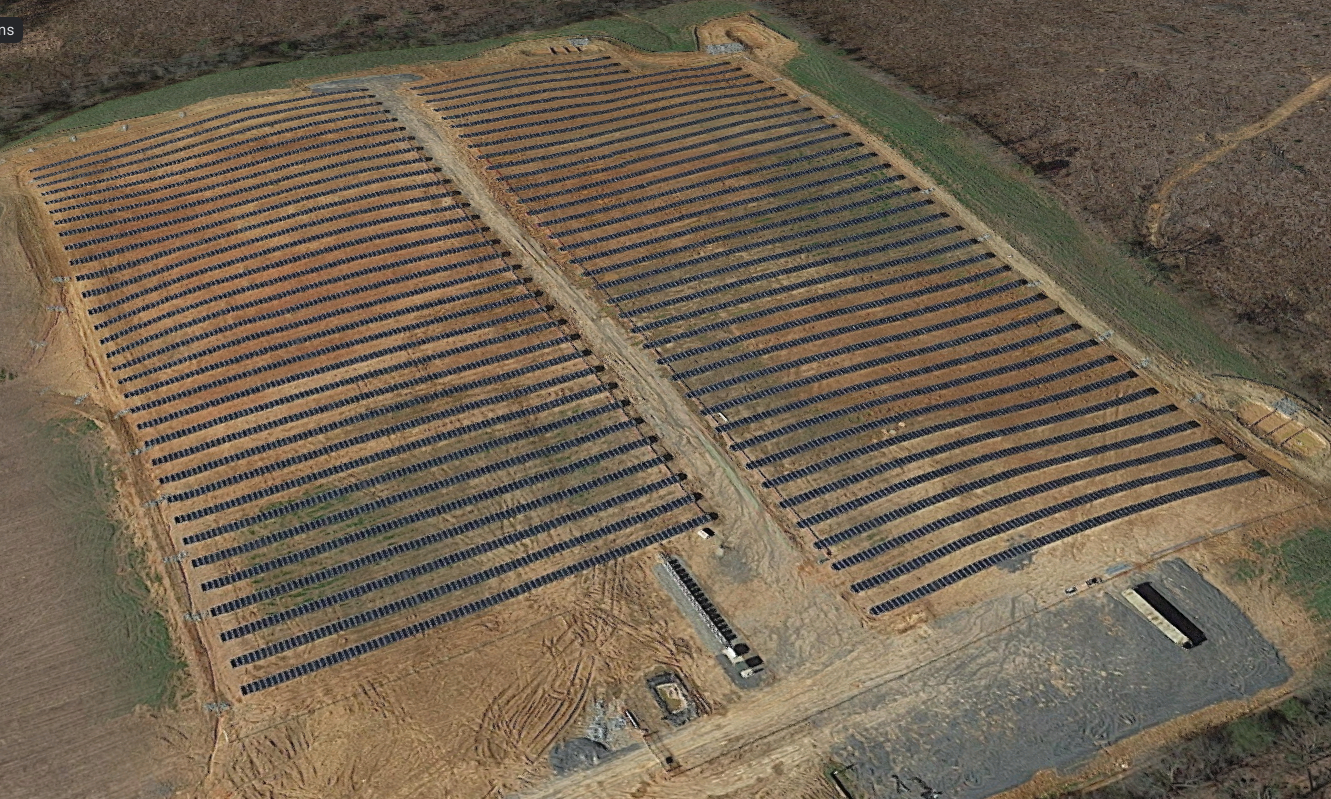 Emergi supports Zelda, a solar farm in Asheboro, NC (picured, left). We purchase and use 100% of the Green-E certified solar electricity from this farm to reduce greenhouse gas emissions and support local solar energy. This project went online in April 2019 and has been delivering power to our network since. Emergi also supports a Thai Waste-to-Energy Project that sequesters carbon and creates renewable energy by treating animal waste. This project is sourced from the United Nations Carbon Offset Platform, which countries and citizens around the world use to meet their carbon neutrality goals by supporting projects globally.
---
How are projects chosen?
---
The program curates a portfolio of projects to meet the network's needs based on the availability and cost of eligible local projects such as solar farms and compost collectors. All renewable and carbon sequestration projects are eligible to apply to be supported by this program. We are currently accepting grant applications from community centers, homes, and farms that host community solar, compost collection, or other green projects. If you are interested in supplying environmental benefits to the network or nominating a project for consideration, please let us know here. If you want to customize which projects are used to meet your needs or get involved in the project decision-making process yourself, please contact us.
---
What do Community Partners get out of this?
---
Emergi works directly with community partners to create a customized set of environmental benefits for their constituents. This includes funding for outreach and education and the purchase of solutions according to the community's preferences. Community Partners can take an active role in selecting and facilitating local projects in their neighborhoods through a revolving grant program, or leave the management to Emergi. Apply to be a Community Partner here.
---
How are the calculations done to determine how many projects the program needs?
---
Each member's footprint is measured according to United Nations data aggregated by the World Bank and analyzed by the US Department of Energy's Carbon Dioxide Information Analysis Center ( CDIAC). In addition to person-by-person carbon neutrality, we can use these same methods to customize services upon request for large groups, buildings, products, events, and more. Please contact us to learn more.
---
---
Our Plans
Supporter
---
Link your energy bill to be matched with 100% solar power. We will use this solar power along with the rest of our network to ensure you go carbon neutral by 2050 in line with the international climate agreement. All for free!
---
Sustainer
---
Just like the supporter plan: go 100% solar and carbon neutral. But members at this level go carbon neutral today! Show that you are taking action on climate by going carbon neutral now.
---
Champion
---
Go 100% solar and carbon neutral today for only $5 per month!
---
---